Management
Management of a company refers to the group of people who had solely as well as in a group contributed to the success of the organization. Their hard work, determination, sharp mind and tough decision making made DW reach where it is at present and their never ending efforts are catering to a brilliant future for DW for sure.
Management Members
Sandeep Soni (CMD-DWG)
sandeep.soni@dreamweaversgroup.com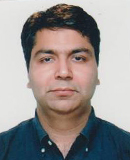 The word 'ardent' fully describes the charming and confident personality of Mr. Sandeep Soni, a CEO and founder of the Dream Weavers Group. Holding a Masters Degree in Business Administration, he has strong analytical and leadership skills, coupled with his practical approach to problem solving, enable him to communicate complex concepts to a variety of audiences, and to work effectively with different people, projects and situations. His lucid farsightedness and business sense drives the DWG the way he structures and plans.
The initiatives and goals he took along with his better half Mrs. Niti Soni in the year 2001 in the form of DWG, has been achieving new heights. And carrying the same vision, zeal and attitude for the DWG in the coming years he is nurturing this organization with his leadership qualities, strategic planning and timely decisions. The local and global experience gives him a rare dual perspective that lends integrity and pragmatism to everything he undertakes.
Niti Soni (JMD)
niti.soni@dreamweaversgroup.com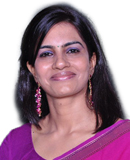 The journey of Dream Weavers started with its striking name 'Dream Weavers' given by its co-founder Niti Soni.
"It does not matter who are, where you come from the ability to triumph begins with you"
-Oprah Winfrey
The startup and founder of Dream Weavers Group, Niti Soni is a worthy example of a small group of women who have given their time to shape an organization into a model of productivity.
A charismatic personality with visible burst of entrepreneurial energy. The degree of MBA in marketing and finance and enriched experience in strategic management has always helped her to give unique solutions to the problems. As Director (HR & Finance) her greater involvement is in supporting and developing key strategies and processes for the organization.
She is also an author of many books relating to business management and organizational behavior areas. Her versatile traits are purely depicted from traditional mandate to provide financial insights and fund analysis insights and at the same time, she continues to seek profitable growth by integrating human and financial resources so that the concept of financial leverage can be enhanced using human resources and talent management as strategic valuation-enhancement techniques.
Undoubtedly, she has nurtured and pampered Dream Weavers like a baby and is instrumental in giving visionary dimensions to the organization with her fundamental skill sets, business management and performance management abilities.
Harish Ratnani (Director-DWG)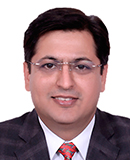 The tale of augmented experience in motivational and corporate trainings, Mr. Harish Ratanai is well known name in the companies for this master skill. As a speaker, Mr. Harish gives keynotes for organizations and non-profit groups on life-long learning, developing human potential, teams and teamwork, creativity and more.
Prior to Dream weavers Group Mr. Harish has had a rich experience of ten years in the corporate sector. He has handled significant positions of Training as well as Sales and Marketing in leading Insurance and IT companies in India. Originally trained as a Management Graduate,Harish started his career in hardcore sales and marketing for Abacus Distribution Systems (a software giant). He then went on to selling Insurance at ICICI Prudential. When he shifted his focus from Sales and Marketing to Training, (which was always something he sought to do) in ICICI Prudential, then at ING Vysya Life Insurance, he created and managed a one person training department, which served five different locations in one state. After joining Aviva Life Insurance, Harish ventured into Developing Training Delivery Skills, (how to develop training skills of non-trainers and trainers) besides being entirely responsible for developing all the contentrequired for training.
During his working years, Harish has also acquired additional qualifications in Insurance & Financial Services. With his insatiable quench for learning, He is a LIMRA certified MSS Trainer. Currently he is a Director of DWG and heading Insurance training and Landweavers project successfully and effectively.
Vivek Sama (Director-DWG)
vivek.sama@dreamweaversgroup.com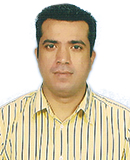 Very few people in this world have the nerve to venture into unexplored territories as has been done by Mr. Vivek Sama. An expert in influencing his clients with his free flowing talks, Mr. Vivek is one of the best Recruitment Man across north & west India. HR specialists turn to Vivek as a Trouble-Shooter for all their recruitment solutions. Specializing in manpower recruitment and HR Consultancy, Vivek's team of around 100 hiring managers, The client list includes Insurance, Banking, Retail, Real Estate & Financial Services to name a few. He started his career with Tata Infotech Ltd. -India's leading computer & IT education service provider in 1998. Soon, he shifted to join Glaxo Smithkline, a leading pharmaceutical giant as Project officer.
Vivek is also marketing incharge for DreamTel (A telecom venture of DWG). His key roles are developing, implementing and owning the marketing strategies, ensuring consistency of brand and marketing activity across different business units, tracking and analyzing competitor and market trends, developing campaigns and tactical marketing support and ensuring budgets and deadlines are met.
Amarjit Singh (COO, Director-DreamTel)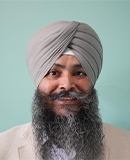 Mr. Amarjit joined Dream Weavers Group in the year 2010. He worked as a Managing Director in Nation Wide Business Services Pvt. Ltd., India from the year 2000-2003. Nation Wide Business Pvt. Ltd. was a MNC located in Chandigarh that looked after Software Development for various US portals. He deals technically in providing expertise VOIP switches & gateways and provides technical support in VOIP gateways even at international level. Mr. Amarjit has been a true professional in every sense of the word and enjoys the virtue of being proficient and perfect in his core area that is technical knowhow.
His technical leadership has opened new pathways for the DWG.
Ranchit Khosla (Director-DWG)
ranchit.khosla@dreamweaversgroup.com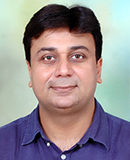 He is an eminent man with an incomparable skill set of developing the business. He is a graduate in Bachelor of Arts and has been constantly contributing in Dream Weavers Group since 2007. His 15 years of work experience and knowledge in the sales, marketing and real estate industry is successfully expanding the Landweavers to upwards. His strength is his commitment to work and achieve his goals, be it in real estate, which he is now tirelessly pursuing or his earlier ventures like constructions, direct sales and marketing of home appliances and communication. His passion is reaching out to the emerging markets and getting competitive in the existing markets with a better understanding of new variables. As a master of realtor, he envisages and explores the real estate industry for the benefits of the organization and its clientele. From strategic development to successful delivery of the project he has considered all the key points exceptionally well.
Anil Khillan (Director- Academic)
anil.khillan@dreamweaversgroup.com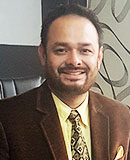 It is a privilege and pleasure as a Director Academics of Oxford Schools - Premium chain of international schools to lead a team of professionals who are working with Oxford Juniors to attain our mission with a vision which is to create education a happy experience for the child.
Oxford Education is an educational institution where whilst we nurture the children in our care. Our primary aim is to enhance and extend their all-round development - socially, emotionally, physically, intellectually, aesthetically and spiritually which will help them to become a good human being.
Oxford Education believes that pre-school education should be about creativity. Here teachers use their creativity in providing imaginative and motivating learning opportunities, in a challenging and stimulating environment, so that children are encouraged and supported in becoming spontaneous, divergent and enthusiastic learners.
Giving children an age-appropriate and extending education will provide them with facts and information which can then be transferred and used in new and exciting ways. An early learning environment like this will equip children not only for formal education but will instill lifelong learning as they acquire skills, knowledge and attitudes." We value our commitment towards quality child education along with complementing aspects of self-reliance, peer interaction, and individual growth.
Oxford Juniors is a loving, caring and affirming environment in which each individual is respected and valued - both the big people and the little people!
Wish everyone a bright and happy future.....!!